National Apprenticeship Week 2023
Follow our blog throughout the week to see everything we've been up to for National Apprenticeship Week 2023!
Parents and Carers Day
Are you a parent of a student who is currently studying with us?
We would like to invite you to an event to help you guide your young person through their next steps in education.
The event will cover many topics including apprenticeships at York College & University Centre.
You can learn more about the event by clicking here.
9th March | 6.00pm - 9.00pm
See you there!
Celebration Friday continues
What a way to conclude Celebration Friday...
16-year-old York College student, Fraser Rigby, has won the 2022-23 (ICG) Inspiring Culinary Generations' Aspiring Student Chef (16-18) competition.
Huge congratulations, Fraser!
Read the full story here.

Celebration Friday
Here's Abigail, who won both the 'Outstanding Achievement Award' and the 'Governors Award' at our annual Reach Awards ceremony.

Abigail is an apprentice site carpenter for Barratt Homes and studies the Level 2 Site Carpentry Apprenticeship at York College.

She said: "I am currently studying at York College and am an apprentice site carpenter for Barratt Homes.
"I can honestly say that when I started my apprenticeship, I never expected it to be what it is. I have met work colleagues that have become friends and I have been surrounded by people from so many different walks of life - it's really changed me for the better.
"Whilst being at York College, I have received two awards for my apprenticeship at the College's Reach Awards ceremony, as well as amazing training for my end point assessment from my tutors.
"I am excited to continue my apprenticeship and hopefully progress to Level 3 with the company, which will bless me with even more amazing opportunities."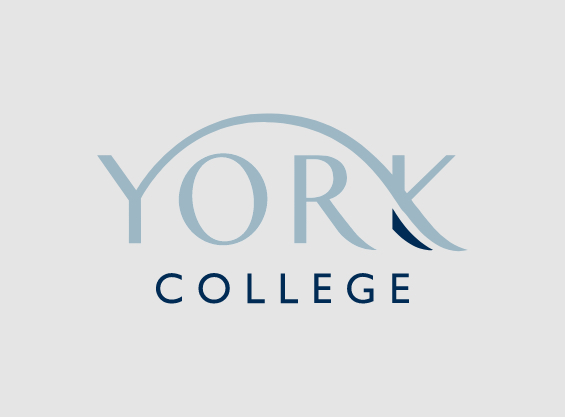 T Level Thursday
Our T Level courses are two year technical programmes developed in collaboration with employers and businesses. They help students to build the knowledge and experience they need, to get the job they want, through a balance of classroom-based theory and an industry work placement.

Here's what our tutors had to say about T Levels:


Ruth Mayhew
Health and Social Care Tutor
"T Level Health allows students to experience the healthcare industry through the 315 hours of work experience they have over the two years here at York College. This brings to life aspects they study such as patient centred care, alongside study provided by experienced nurses employed at York College who have worked in the NHS. Current placements include York Teaching Hospital and two private hospitals in York.
"The course also allows students to work on a mock-ward environment looking at how to care for patients, including how to feed, wash, assess and evaluate patients care needs.
"Students applying to University, or looking into apprenticeships to study healthcare will be well equipped and have ample experience to pursue their chosen career."
Learn more about our Health T Level here.
Louise Clarkson
T Level Management & Administration Course Leader
"Our students are excited about starting their industry placement later this month with The Grand, Aviva and other local businesses.
"The course has been developed with input from major national employers with higher apprenticeships, university or employment being the key progression routes."
Learn more about our Management & Administration T Level here.
Ian Walker
Construction Tutor
"The T Level in Design, Surveying and Planning is an excellent way for students to be able to ground the theory they are taught in the classroom with how the industry operates in reality.
"Students are able to spend time with industry professionals observing and engaging with any number of different construction activities from Design to on-site construction.
"Students also have the opportunity to develop their career and we have had a number of students who have been employed by their work placement provider following completion of the course. Often this will involve funded higher education opportunities including HNC and degree apprenticeships."
Learn more about our Construction Design, Surveying & Planning T Level here.
Ryan
Meet Ryan, one of our Construction Design, Surveying & Planning T Level students.
Here's what he had to say on his course, York College and his future goals:

"I chose this course as I want to go into architecture in the future. I'd like a career as a technical professional and this course offers modules with some great content.
"I chose York College as it offered a good route to allow me to progress to where I need to be. I get on well with my tutors, they offer me lots of support. I enjoy the course, the trips and the different ways of learning.
"When I've completed this course I'd like to study architecture at university and then would like to become an architect and a firm owner."
For more information on our T Levels, click here.
Apprentice Wednesday
Our 36 apprenticeship courses span various industries such as Hospitality & Tourism, Digital Technologies, Construction and more!
These apprenticeships range from Level 2 to Level 4, allowing you to work at a level that suits you and progress in your studies.
Meet York College student, Ted Andrews.
Ted began his studies on the Accounts/Finance Assistant Apprenticeship Level 2 and has now progressed to the Assistant Accountant Apprenticeship Level 3.
Here's what he had to say on his studies, his progression and his employer, the University of York:
"I have successfully completed my Level 2 qualification, as well as the on-the-job portfolio, in-tray test and structured interview, which AAT require as part of the apprenticeship. I was supported well by my tutor, business assessor and employer to overcome some unexpected hurdles during these extra steps. Whilst the in-tray test and structured Interview felt like a chunk of extra work, it was good to bind the course together. The on-the-job portfolio was a piece that I worked on throughout my Level 2 studies to document what I was learning and my experiences with my employer, which formed the basis of the structured interview.
"Since progressing from Level 2 to Level 3, I have really noticed the step up in the difficulty of the content. This has taken some adjusting to, but I feel like I am getting into the rhythm of the course ahead of my first exam. I am approaching my first Level 3 exam, which is Final Accounts Preparation. I am hoping to get my Level 3 Apprenticeship completed by September 2023.
"Along with my development in my qualification, I am making good progress with my employer, The University of York. Working here has helped me to gain further exposure to the real world of management accounting. I am taking on new tasks regularly and learning more of the real life processes involved with accounting that might not be directly covered in AAT qualification."
Apprenticeship Vacancies
Did you know that we offer apprenticeship vacancies with various start dates throughout the year?
You can view our current vacancies by clicking here.
Skills For Life Apprenticeship Fair
Did you see us at the Skills for Life Apprenticeship Fair at York Racecourse?
Our Apprenticeships Team had a great time chatting to students and their parents about apprenticeship opportunities and what support we can give.
If you want to reach out to our Apprenticeships Team, email apprenticeships@yorkcollege.ac.uk.
Employer Tuesday
We wouldn't be able to provide the range of apprenticeships that we do without the amazing support of employers. Employer Tuesday is all about them.
Here's just 3 of the employers we partner with and what they had to say on the benefits of apprenticeships...
York Minster
Alex McCallion, Director of Works and Precinct at York Minster, said:
"It takes a specialised team of craft and tradespeople to maintain and conserve York Minster for future generations, many of whom come to us as apprentices. From joiners and painters to stonemasons, our apprentices make an invaluable contribution to ensuring that this spectacular building is safeguarded and protected.
"Our forthcoming Centre of Excellence will provide us with the opportunity to welcome even more apprentices, offering new and improved facilities and allowing them to benefit from the use of cutting-edge digital technology. We're excited to continue our partnership with York College to make this vision a reality."
Ardent Financial Planning
"Our experience with our apprentices has been excellent. We would highly recommend someone becoming an apprentice, as well as an employer recruiting an apprentice.
"The benefits are very rewarding. Not only are you training and developing that person in a role, but you are also creating a diverse pipeline of talent into your workforce. We have learnt from our apprentices, for example, our apprentices came with strong IT skills and seem to have a natural flair with technology.
"York College has given us full support throughout journey, which has been invaluable if you don't know the process involved. This is one of the reasons we used them again at the end of last year."
Historic England and the Hamish Ogston Foundation Heritage Building Skills Programme
"The Hamish Ogston Foundation Heritage Building Skills Programme aims to reduce shortages in heritage construction skills, improve the condition of Heritage at Risk sites, and create viable career opportunities for young people from less advantaged backgrounds.
"The programme employs apprentices who gain direct experience and on-site training with expert teams at some of the country's most valuable historic buildings and places, identified by Historic England as 'at risk' and in need of rescue.
"Apprenticeships allow career development into and through heritage construction. Ultimately, the goal is to fill skills gaps which exist in the sector."
National Apprenticeship Week 2023 is live!
Sophie and Lyla
Meet Sophie and Lyla, two of our plumbing apprentices who are second year students on our Plumbing and Domestic Heating Technician Apprenticeship. The ladies met at College and became good friends when they were introduced to each other by their tutor. Both students come from families who work in trades and so working in the construction industry is something they have always wanted to do.
Sophie Webster
EBOR Plumbing and Heating
"I chose York College because there is more equipment than other Colleges. It has all the facilities I need to succeed.
"My experience of York College has been good. The tutors are there to help you. They encourage you to do well but make sure that it is achievable.
"After we have finished College, Lyla and I would like to gain more experience and set up our own company. We feel there is a need in the construction industry for female tradespeople."
Lyla Bardauskas
TPH Contractors
"At College students are treated as equals and I feel really respected by my tutors.
"As a female working in a male dominated industry, sometimes you need to prove yourself when you're on site – you can get some strange looks! Sophie and I know our stuff though and have shown that we are more than capable of doing a good job."
Click here to learn more about our Domestic Heating Technician Apprenticeship.
Pop into Freddie's Apprenticeship Clinic!
Our Careers & Enterprise Adviser, Freddie will be available lunchtimes this week to answer all your burning questions about apprenticeships and the career opportunities these could bring you.
Monday - Thursday this week | 12pm - 1pm | York College Student Experience Hub.
Leeds Apprenticeship Recruitment Fair
Did you see our Apprenticeships Team at the Leeds Apprenticeship Recruitment Fair this afternoon?
We hope that those of you who attended had the opportunity to chat to Eileen and Joanna about everything apprenticeships!
Don't worry if you didn't make it today, you can email the Apprenticeships Team your questions at apprenticeships@yorkcollege.ac.uk.
Keep following our blog for more news and stories throughout National Apprenticeship Week 2023!

For more information on apprenticeships at York College & University Centre, click here.