One week to go until York College & University Centre's REACH Awards
With just one week to go, students and staff of York College & University Centre are eagerly anticipating the annual return of the REACH Awards.
The York College & University Centre REACH Awards are an opportunity for us to come together to recognise both the academic and personal achievements of our students.
The ceremony, which provides an occasion to reward excellence and celebrate hard work, returns each year and allows tutors to identify students who they feel demonstrate behaviours and achievements, which embody the values that define us as a college.
York College & University Centre values: Ambition | Care | Respect | Success
Chief Executive and Principal, Lee Probert said:
"York College is a diverse place, with students from a range of backgrounds and with different life experiences. These differences enrich how we collaborate and learn from one another, making our College a very special place to study.
"In these awards we will also see and hear examples of resilience, determination and ingenuity, as students grow in confidence, learn and develop new skills and knowledge.
"The REACH Awards are also a wonderful opportunity to celebrate the partnerships we have across the city and beyond, without which we couldn't facilitate learning in the way that we do."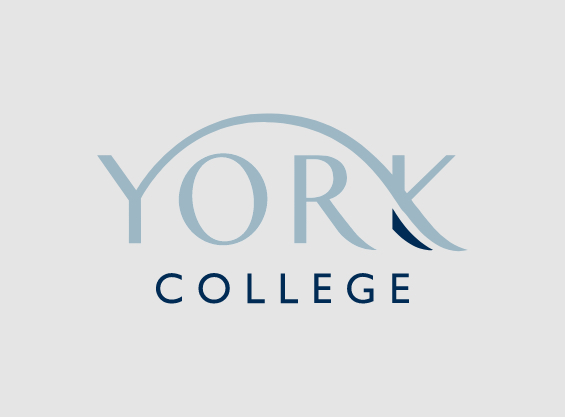 This year's award ceremony, which will take place at York Racecourse on 29 June, invites nominated students and their families along with staff and business partners to celebrate and reflect on the success of the academic year.
With the support of our business partners' sponsorship, the evening's awards span across our further education and apprenticeship students, as well as our adult learners in the following categories:
Under 19s Category
Adult Category
Apprentice Category

Governors' Award Sponsored by Inglis Chartered Accountants
Principal's Award Sponsored by York College
We are also delighted to invite and to introduce our guest speaker, Jodie Hill.
Jodie was initially called to the Bar by The Honourable Society of the Inner Temple in 2010, then cross-qualified to become a Solicitor in 2013. Following a mental breakdown (which Jodie now describes as her "mental breakthrough"), in 2018 she established Thrive Law, the first law firm in the UK founded on well-being, diversity, inclusion and belonging. Jodie has been disrupting the legal sector by creating a uniquely positioned firm that assists organisations in getting the very best from their biggest asset, their people.
Jodie's vision and ambition have been recognised regionally and nationally by the Solicitors Regulation Authority, The Law Society, and through a variety of prestigious awards. The co-founder of The Case Law Portal, Jodie is also a Law lecturer at Leeds Beckett University and an active member of the Law Society's Employment Law Committee, a Law Care Champion and the Chair of This is Me Yorkshire. She is a passionate Mental Health and Diversity & Inclusion advocate, and in 2019 campaigned for parity between mental and physical health at work, which resulted in a parliamentary debate and her recently leading a round table in Parliament on what the new laws should look like.
Jodie is a passionate public speaker and trainer on Mental Health, ED&I, Employment Law and her journey with ADHD. She also regularly appears as a leading expert on these matters on national and regional TV and radio.
Click here to learn more about Jodie Hill and Thrive Law.
To all our nominated students, a huge congratulations and thank you for all that you have brought to life at York College & University Centre.