International Yoga Day 2023
Today is International Yoga Day, where individuals and communities worldwide will once again unite in a shared mission to promote the ancient wisdom and transformative potential of yoga.
Our Well-being Advisor (and yoga guru!), Jenny Rudling has been in the York College & University Centre Atrium today, with student Sophie Dickson, encouraging others to give the ancient pastime a go!
Jenny, who has been practising yoga for 18 years, speaks passionately about the benefits she has seen both to herself and to students and staff:
"Generally, when people start yoga, they notice the physical benefits first. The Western world can sometimes be more focused on the physical improvements than the mental health advantages.
"When I began practising yoga, I noticed that my body was starting to become more flexible. My balance was getting better and my strength was improving. I was becoming a lot stronger.
"I then found that the further into my yoga journey I went, the more I started to appreciate the meditation side, such as the breathing exercises and the relaxation aspect.
"The guided relaxations at the end of yoga become a kind of 'well' for you to recharge. I was noticing that at the end of classes, even if they had been quite physical, I came out feeling really settled, less stressed and ultimately more focussed.
"The students who have attended yoga classes with me for quite a long time are carrying on with yoga post-college. It's been a great starting point in their yoga journeys.
"There was one girl in particular, who was an international student. She really struggled with being away from home. At the end of her studies, she said that the yoga classes at College had helped her so much with her mental health. This was amazing to hear and really illustrated how powerful practising yoga can be.
"I'm hoping that at the start of the next academic year, those students in particular who are struggling with anxieties, stress and low mood will consider yoga as a great way of helping ease the pressures of daily life."
General Education student and yoga-goer Sophie Dickson said:
"I took up yoga about two months ago. I was reluctant to try it because I was so nervous, but because I already knew Jenny, it encouraged me to give it a shot.
"I've found that not only has it helped my body and made me feel more flexible, it has also helped me to focus my mindset. I see it as an hour of my day to really take the time to relax and focus on myself, especially if I have felt stressed during the day."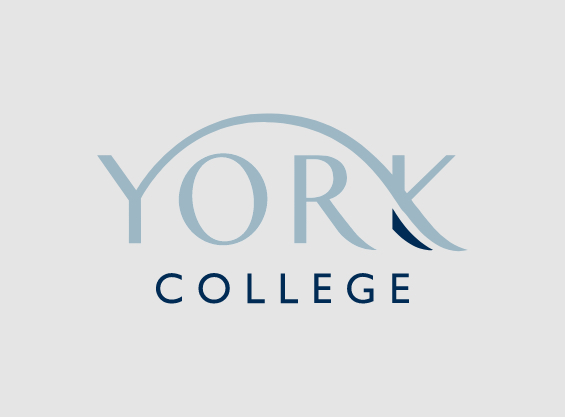 During term-time, Jenny runs yoga classes for both students and staff at York College & University Centre. The classes focus on breathing techniques (pranayama), gentle breath led movement and guided relaxation. Yoga equipment is provided, just wear some comfy clothes!
Student yoga class: Tuesdays | 3.15pm - 4.15pm
Staff yoga class: Wednesdays | 5pm - 6pm
For more information on wellbeing at York College & University Centre, click here.